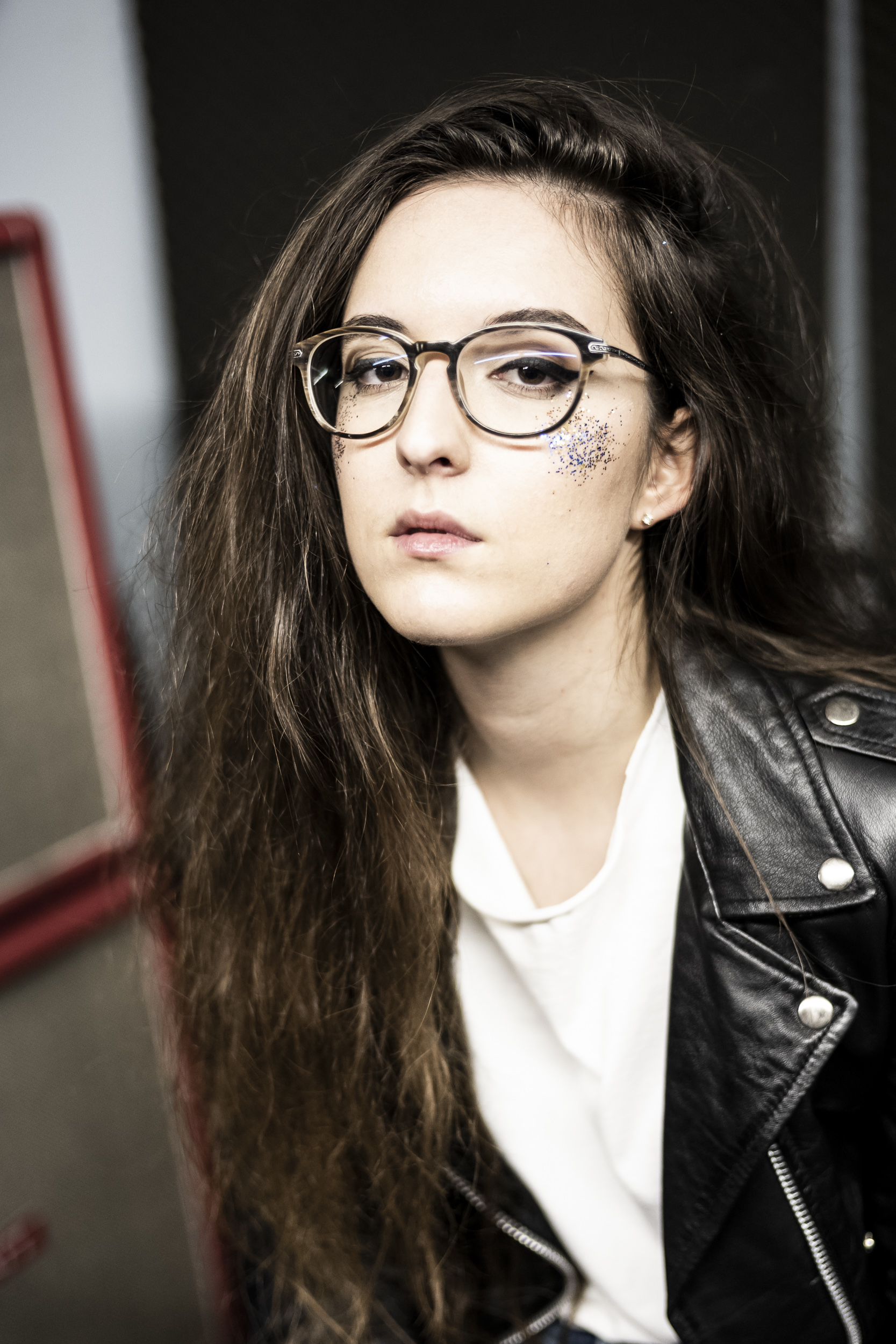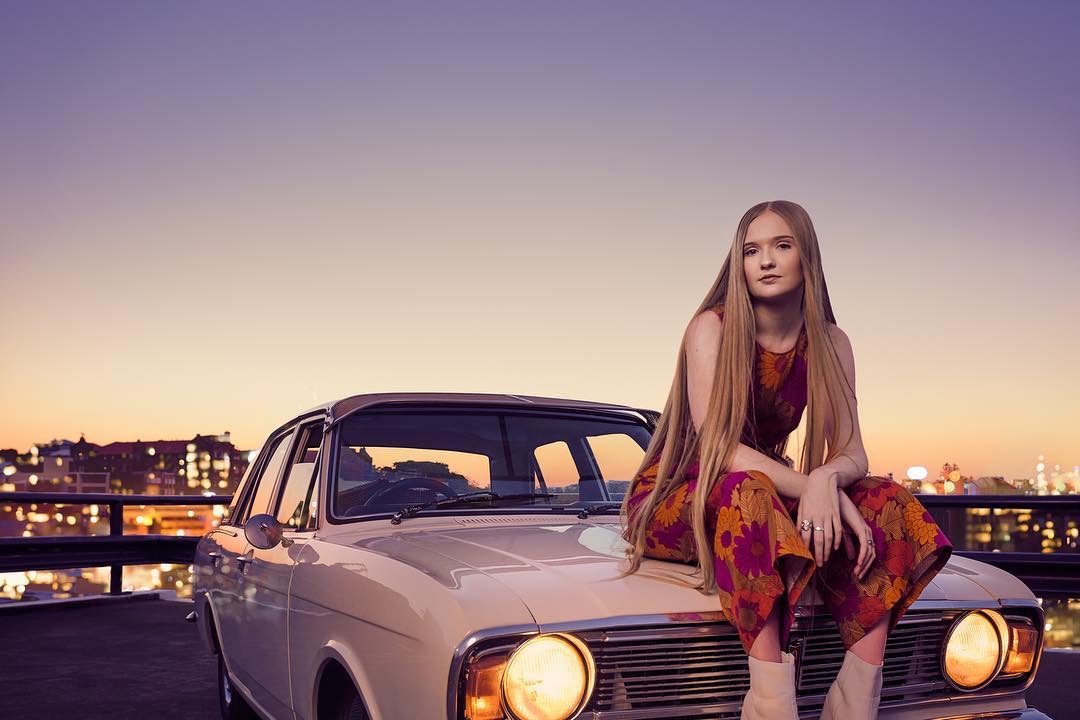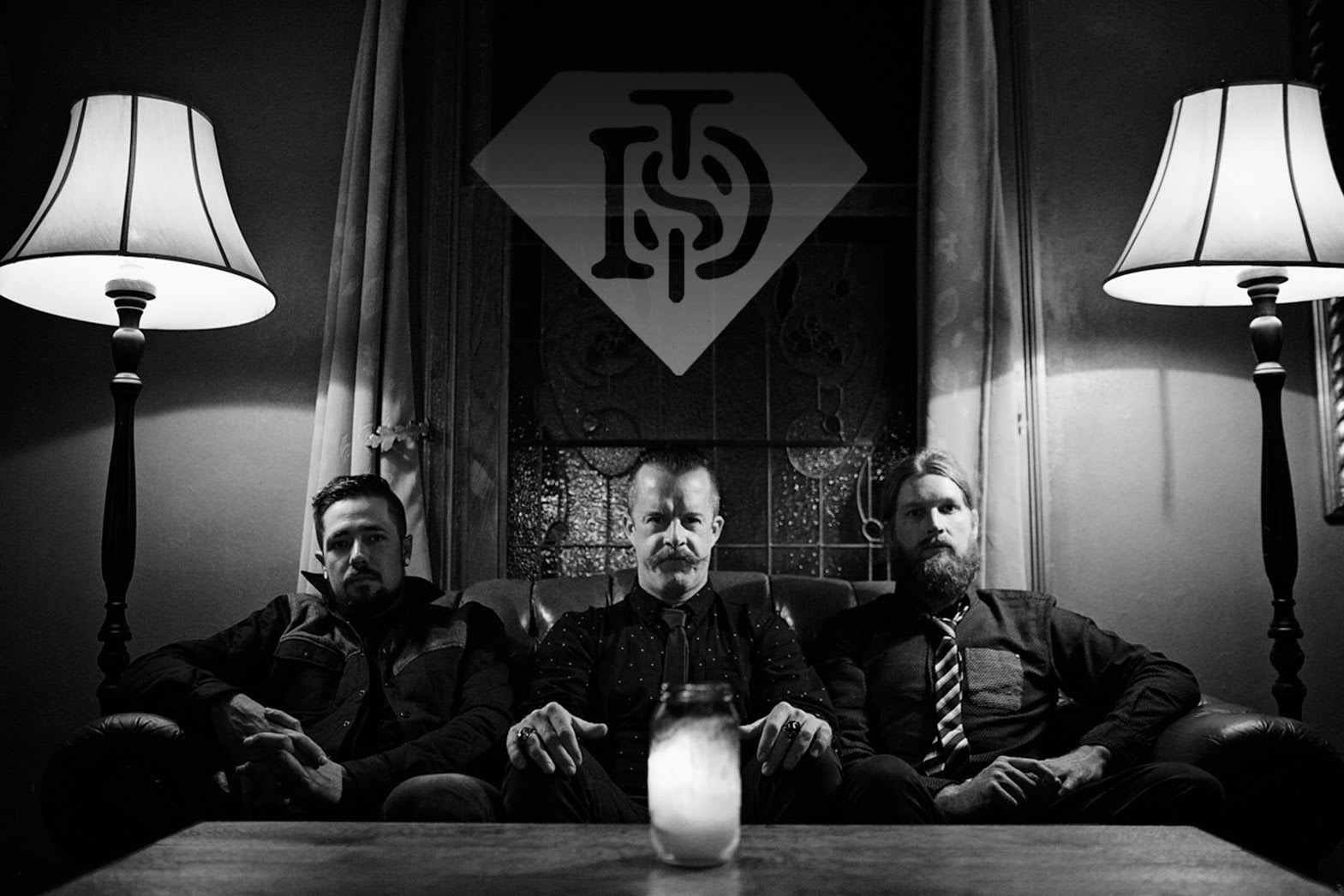 GOLD COAST MUSIC AWARDS
Following a sold out award ceremony this year, the 2017 Gold Coast Music Awards (GCMA) is set to soar from 350 to some 3,000 attendees in just its third year through a bold new partnership with Surfers Paradise Alliance, just announced this week.
The bangin' new partnership will see the annual awards ceremony take place on Surfers Paradise beach, Thursday, April 27, right before the Surfers Paradise LIVE music festival kicks off with headline act, Australian and international pop sensations, The Veronicas.
Organisers are also set to announce new categories, new opportunities for finalists and winners and an exciting new brand design by artist-in-residence, Dion Parker.
Nominations for the third annual Gold Coast Music Awards open on January 20, 2017 at gcmusicawards.com and close on March 10, 2017.
Details of the full line-up for Surfers Paradise LIVE will be announced in the coming months.
NATIONAL FOLK FESTIVAL
The National Folk Festival is Australia's heart and home of folk culture.
Creating five days in a perfect world every Easter for over 50 years, The National brings world-class performers, music lovers and volunteers together in the nation's capital to discover, share and engage in the exciting world of folk, leaving you enriched, inspired and connected.
THE IRONING MAIDENS
Award-winning electronic duo, The Ironing Maidens are putting domestic labour, technology and the history of women in electronic music centre stage with their new single Electro Housewife and Strike While the Iron Is Hot Laundromat Tour, 17 Jan - 1 Feb.
Ingeniously adapting real irons and ironing boards into electronic instruments to create breakthrough music (and a new genre - electro housewife!), The Ironing Maidens have toured Europe, playing Germany's famous Fusion Festival, featured at Byron Bay's Falls Festival and taken out the 2017Best Electronic Music Production in their local Awards.
IRISH MYTHEN (CAN/IRE)
Canada's award-winning folk sensation, Irish Mythen returns to Australia this December for a run of highly anticipated summer shows at some of the southern hemisphere's biggest festivals, as well as capital cities and regional centres alike.
Embarking on her fifth tour down under, the inimitable Irish is well and truly making her mark on the country's folk scene performing more than 100 gripping shows that have major festivals and venues inviting her back time and again.
The perfect example of a contemporary folk troubadour, Mythen is renowned for holding a crowd, be it 50 or 50,000 people, right in the palm of her hand with just a guitar, her monumental voice, refreshingly subversive lyrics and wicked wit in tow.
HUSSY HICKS
Critically acclaimed Australian act, Hussy Hicks are a tour de force featuring Leesa Gentz' powerhouse soul vocals and Julz Parker's revered guitar skills Prolific and accomplished musicians, Hussy Hicks have honed their sonic dexterity over the past 12 years with six studio albums, multiple industry awards and more than 1,000 live shows under their belts, from Australia's biggest blues, roots and folk festivals to 15 plus international tours, which now sell out across Europe.
Known for their emotive lyricism, energetic live shows and fiery, frenetic instrumentation, it's no surprise Hussy Hicks have staying power. From Gold Coast Artist of the Year and Album of the Year wins to Queensland Music Award and Golden Guitar nominations, their critical accolades extend even further, with guitarist Parker being touted by Australian legend, Phil Emmanuel as 'Australia's top female guitar player' and voted fifth in Bluesfest's Guitar Hero fan poll, among Santana and BB King.
Signed to her first record label at just 16 years old, Leesa is excited to be moving into the next phase of Hussy Hicks, welcoming new drummer, Ali Foster, making the band an all-female force with long-time bassist, Tracy Bassy in the mix. Producing and engineering all of their new music themselves, Hussy Hicks are proving positive social change is happening right now with brand new track 'Get Ready' foreseeing a future without sexism, racism, homophobia and xenophobia,but most importantly, without fear.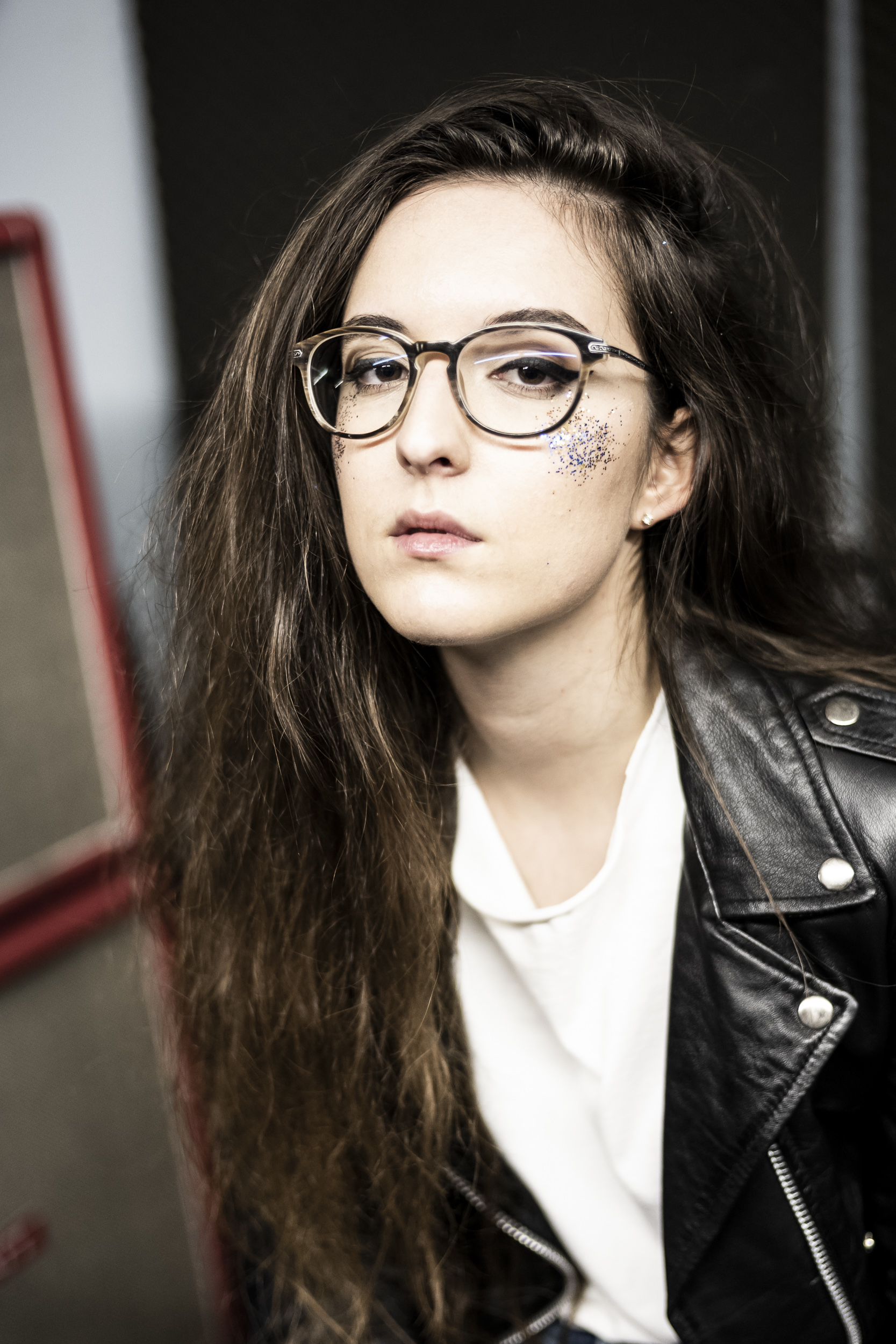 VERONICA FUSARO (SWITZ)
Award-winning Swiss soul-pop artist, Veronica Fusaro brings her distinctive sound to Australian shores for the first time this November with a run of shows on the back of her new single, Venom.
Three yeas ago at just 18 years old, Veronica Fusaro swept the Swiss music industry off its feet when her first, home-recorded song won M4Music Festival's 'Demo Of The Year' Award, followed swiftly with a 'Best Talent' nomination at the 2017 Swiss Music Awards.
Veronica has since performed at the televised Swiss Music Awards and a slew of national festivals and international events, including Musexpo (USA), The Great Escape (UK), Reeperbahn Festival (Germany) and this November, makes her Aussie debut at Australian Music Week in Sydney.
BUSKERS BY THE CREEK FESTIVAL
Gold Coast's multi award-winning event, Buskers by the Creek was bigger and better than ever in 2016 with almost 300 performers surprising, delighting and entertaining some 40,000 people along the picturesque shores of Currumbin Creek 15 - 16 October.
Fast becoming one of the world's largest busking festivals, the 2016 Buskers By The Creek 'Year of the Pipe-Dream' boasted:
• Crowds doubled from last year's 20,000
• Australia's first and the world's largest floating half-pipe was a spectacle at 7ft high and 35 tonnes with incredible performances by the SPENT BMX and skate teams, including tyres on fire!
• The second ever attempt to skydive on to the back of a moving jet ski proved exciting. Archie Jamieson touched down on the jet ski with an almost perfect landing, when a gust of wind tipped him over making it so close!
Check out the incredible action on the water this year in SPENT BMX video >> https://youtu.be/LN0nBZlRYlk
SCENIC ROUTE TO ALASKA
Canadian chart-toppers, Scenic Route To Alaska are sure to stir up a groundswell with a new wave of indie rock to hit Australian shores. Catchy vocals, memorable melodies and award-winning pop/rock arrangements that beg to be heard again and again - it's a coveted combo in the crowded sphere of indie rock and one that's a product of time, talent and hard work. All of which these lads have in spades.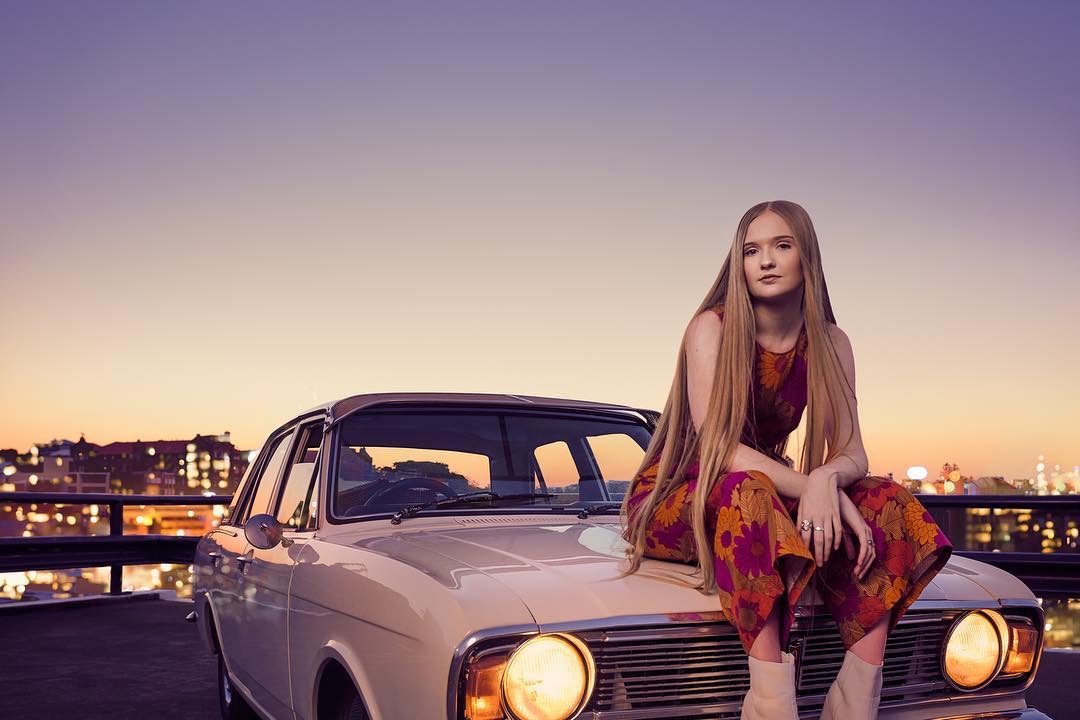 TIARNE
Brisbane indie pop darling, Tiarne struck a chord when she emerged last year with captivating vocals and sentimental storytelling landing debut single, Kids, on immediate triple j Unearthed rotation; as well as a finalist spot in the 2017 QUBE Effect Awards.
With songwriting and performances likened to Julia Stone and Lykke Li, this 21 year old artist blends organic musical elements with subtle electronic production to create intricate indie pop that music fans and industry tastemakers are loving.
Tiarne's debut singles and EP, Bloom earned nationwide airplay on community radio, television and film features, including Channel 11's Toasted TV and a place on the Red Deer Festival bill, alongside some of her idols like The Preatures.
Picking up the guitar at just 9 years old, Tiarne honed her craft at JMC Academy, moving to Brisbane five years ago to pursue a career in music, and continues to collaborate with producer and highschool friend, Dylan Lindquist (Clawmachine).
2018 sees Tiarne grow into the next phase of her creative career with the release of a new coming-of-age single, Lights on 19 October, an upbeat, electro-pop song about moving away from friends and family to fully embrace a new city as home.
HANLON BROTHERS
QLD Music Awards 2017 'Regional Song of the Year' FINALIST
QLD Music Awards 2017 'Urban Song of the Year' FINALIST
Gold Coast 015 'Emerging Artist of the Year' WINNER
old Coast 2016 'Artist of the Year' FINALIST
The Hanlon Brothers emerged on to the scene with their original musical fusion of soul, hip-hop, jazz, reggae, neo-soul and improvisation in 2012.
With a brand new purpose-built studio in Miami, Gold Coast, the Hanlon Brothers are set to release their highly anticipated new single, High Life, to follow up 2015's award-winning Featured and 2013's live EP, For The Love.
FESTIVAL OF SMALL HALLS
Once the epicentre of regional town life, Australia's special small halls are again coming to life thanks to the country's largest dedicated regional music tour, Festival of Small Halls.
Touring over 80 regional Australian halls every year, Festival of Small Halls brings the best in contemporary folk and acoustic music for Autumn, Spring and Summer tours, each featuring a well-known homegrown artist and renowned international act.
Presented by Woodfordia, Small Halls is set to lift the spirits of many drought-stricken Queensland towns this summer, as the not-for-profit tour rekindles the time-old tradition of gathering in the local small hall for a special night of live music, storytelling and community connection.
AUSTRALIAN MUSIC WEEK
Australia's Most Accessible, Grassroots Music Industry Conference.
From homegrown and international award-winners to promising emerging talent, Australian Music Week sets the stage for real music discovery and damn good times every November.
Taking over Sydney's Cronulla Beach, 7-9 November, Australian Music Week brings together artists and industry professionals at the forefront of the grassroots music scene for more than 150 live performances, 3 days of industry panels and masterclass workshops, as well as Australia's only dedicated Music Film Festival.
FOUR WINDS (IRE)
Sharon Shannon did it. The East Pointers too. And now Irish band, FourWinds, have blown away Australian audiences when they brought their lively trad tunes down-under to 2016/17 summer's premier folk festivals and venues for the very first time.
Kicking off at the internationally renowned Woodford Folk Festival in December, FourWinds jigged around Australia's East Coast for five weeks, including appearances at Cygnet and Illawarra Folk Festivals, plus a very special, one-off show with folk legend, Andy Irvine at The Old Museum in Brisbane.
Just a short time after they formed in 2013, FourWinds won the coveted Danny Kyle Award at Celtic Connections and have since been hailed the best exponent for the next generation of contemporary trad music.
LUKA LESSON + KAHL WALLIS
Luka Lesson is a best-selling author, spoken word and hip-hop artist of Greek heritage from Australia. With 4 years of international touring, 13 Writers' Festivals, 9 years of workshop experience and ten years of writing under his belt, Luka has written commissions and performed for the likes of The National Gallery of Victoria, Greece's pioneer Hip-hop group Active Member, South Africa's OneBlood Festival and China's most celebrated living poet Xi Chuan in Beijing. He is also the Australian Poetry Slam Champion of 2011 and Melbourne Poetry Slam Champion of 2010.
BEING JANE LANE
Voted 'People's Choice' at the 2017 Gold Coast Music Awards, all girl, pop-punk rockers Being Jane Lane are using their people power for good, lifting the lid on domestic violence in their new single Sailboat, out 27 October.
The follow up to 2016's Being Jane Lane EP, Sailboat is a first taste of the band's forthcoming debut album with record label Human Records. With Producer and Manager Guy Cooper at the helm, the band's new sound is a tighter, heavier and lyrically darker mix of punk and grunge.
Described by AAA Backstage as an "infectious and fun live act", Being Jane Lane are making their mark since hitting the scene two years ago. Their anthemic riffs, high energy shows, and provoking tunes have earned them a local cult following and spots at festivals such as Dead of Winter and Sad Grrrls, as well as support slots for American heavyweights Red Jumpsuit Apparatus.
TENNYSON KING (CAN)
Canadian folk rocker, Tennyson King toured Australia for the second time in as many years this summer with a massive 50 dates following his successful first Aussie outing, which included performances with Paul Dempsey, Paul Woseen (Screaming Jets), Yirrmal and Brad Marr (MASSIVE).
An established Canadian guitarist, producer and songwriter, King's debut self-titled 2016 EP saw him sign a full distribution deal to the world's largest market, China, nominated for an Emerging Artist Award, score a number of prime-time national television spots, as well as hitting high radio rotation and multiple top 10s in the Canadian music charts.
VAN LARKINS
He started out experimenting on an egg-slicer at just ten, and now, at 32, Van Larkins is at the forefront of the fingerstyle guitar revolution in Australia. Inventing ground-breaking techniques and highly complex compositions, Van Larkins is hailed world-wide as a leading songwriter and guitarist in fingerstyle earning him magazine covers, a coveted spot on the CandyRat Records roster, endorsements and praise from the world's leading artists in the genre, including Andrew White, Phil Emmanuel and Strictly Ballroom's Antonio Vargas. Soon to release a new studio album, Cinder Moon and feature in a world-first fingerstyle guitar movie, Van Larkins is without a doubt one of Australia's proudest exports and must-see performers.
HEY SKOTTY
A jack of all genres, award-winning musical chameleon Skotty Fairclough is on a mission to bottle happiness and distill it to the world with the release of his debut, Hey Skotty single, Wonderful Morning, out digitally 8 November.
With its sunny Californian 60s pop disposition and rich instrumental arrangements reminiscent of The Beatles' Sgt. Peppers era, Wonderful Morning can't help but make you feel happy with its truly refreshing take on indie-pop.
DYLAN MENZIE (CAN)
Celebrated troubadour Dylan Menzie made an indelible mark on the Canadian music scene with his debut in 2013 and has continued to soar since winning two awards, ten nominations and critical acclaim for last year's album, Adolescent Nature. With a sprawling vocal range and compelling composition, Menzie impressed the Australian industry at his first showcase at 2017 Australian Music Week, followed by a tour with ARIA Award-winning duo, The Audreys.
ANT BEARD
Following his critically acclaimed Whale Song for popular Sydney surf-rock band, Caravãna Sun, Ant Beard returns to the piano for his most powerful work yet in a new solo project that uplifts and inspires as Ant cinematically dives through folk and soul with a modern production and performance that truly connects on a heart and soul level.
PHIL BARLOW
Formerly known for his blues-rock swagger as lead singer and guitarist of Gold Coast band, Phil Barlow and the Wolf, Phil is changing his tune a little for the launch of his new project of conscious blues, roots and soul music.
Somewhere between James Bay, Jack Johnson, Van Morrison and Bernard Fanning, you discover an uplifting new sound of indie roots, blues and soul as Phil Barlow trades gyrations and flirtations for good vibrations and utopian aspirations.
True to his art as a wordsmith, Phil's lyrics are straight from the heart encouraging you to open up and connect with yourself and fellow humans. Combine this with the power of well crafted music and you begin to understand why Phil Barlow will become known as a great Australian songwriter and performer.
SALT & STEEL
Australian triple title winners, Salt & Steel are spreading seriously good vibes with the release of their debut EP Breathe. Connect. Grow. Officially crowned champions by Bluesfest, Buskers By The Creek and Airlie Beach Music Festival in 2017, this powerhouse duo, Briony Edgar and Elle Steele, are one of the most promising emerging folk, roots and rock acts on the scene right now.
MASON RACK
Infamous for their live drum duels, onstage antics and signature stage moves, Gold Coast blues rock powerhouse Mason Rack Band are an Australian festival force to be reckoned with. From a dozen headlining international tours in Europe and Canada to multiple appearances at Australia's biggest music festivals like Bluesfest, Woodford, Airlie Beach and Queenscliff Music Festivals to name a few, Mason Rack Band deliver a world-class, kick-arse live show leaving promoters with no choice but to request their return time and time again. With 16 years touring experience and three studio albums under their belts, 2018 marks a much anticipated milestone for the three-piece - the release of their first ever single, Time Again, to be followed by a fourth studio album recorded with the Gold Coast's very own Brad Hosking (Amy Shark). One of the hardest working live acts in Australia, Mason Rack Band have set their sights on bigger heights for the near future, so hold on to your hats people, this ride is about to get wild(er)!
PHIL BARLOW AND THE WOLF
Introducing the Australian band dishing out a musical feast of gritty, growling notes and tones, hooky rock riffs and flavours of funk that have fans literally howling for more and, on many occasions, throwing bras on stage - Phil Barlow and The Wolf.
Currently touring their second studio album, The Awakening, a reviewer counted herself as one of the many "wannabe Red Riding Hoods in the audience," while another recently said, "By the end of the set, I was a full blown fan-boy."
There's no doubt these guys are leaving their mark wherever they go, including stand-out performances at Blues on Broadbeach and Mitchell Creek Rock N Blues Fest.
With a dynamo combo of "The Doors' LA Woman meets George Thoroughgood's Bad to the Bone," do NOT let the intoxicating, bra-liberating Phil Barlow and his wolf-pack escape your attention.
JOHAN DANNO
Named one of five top songwriters in Australia this year, Gold Coast indie pop musician, Johan Danno is set to release Fighting For this September, the second single from his forthcoming debut EP, Peace & Purpose.
Born and raised in Florida, Johan Danno now calls Australia home teaming up with popular Byron Bay songwriter and producer, Garrett Kato on Fighting For, a catchy, conscious cocktail of soul-pop, reggae and hip-hop inspiring peace, love and unity.
With some 500 shows and tours throughout Australia and the US under his belt, Johan Danno's conscious cocktail of soul-pop, folk-rock, intellectual hip-hop and reggae has caught the attention of Universal Music's Def Jams Island Group, and gained him fans across the globe.
Compared to the likes of John Mayer, G Love and Eddie Vedder, Johan is currently on his second American tour this month, including performances at Boston's groundbreaking Daybreak festival, Nashville and New York's iconic Bowery Electric to celebrate his collaboration with American DJ group, BØATS.
KATIE WHO
Hailing from Australia's east coast are atmospheric indie pop act KATIE WHO delivering tantalising hooks, uplifting beats and soaring vocal melodies that are impossible to forget.

"The Wolves" is their latest single released in Feb 2017. Co-written with Winston Chariott and recorded by Aria award winning producer Govinda Doyle (Big Jet Plane), this latest release will be followed by an EP in the coming months, and a killer live set not to be missed.
THE FLOATING BRIDGES
An Australian 7-piece roots band, The Floating Bridges toured latest album 'Creatures Of Leisure' across Australia and the UK with performances at Boomtown Fair (UK), Secret Garden Party (UK), Big Pineapple (AUS), Caloundra Music Festival (AUS) and Woodford Folk Festival (AUS).
The Floating Bridges have long been known for their passion and dedication to music, culture, community, and the environment, paying respect to those who have gone before and the land they walk upon. They have a strong following in Queensland and Western Australia and are official ambassadors for Sunshine Butterflies and Sea Shepherd.
Evol Walks
Led by fiery Gold Coast red-head, Leah Martin­Brown, Evol Walks are one of the most talked about bands in Hollywood right now with their high energy, unforgettable brand of rock.
Signed earlier this year by heavy-hitting rock manager, Rick Sales of Rick Sales Entertainment Group (Slayer, Parkway Drive), Evol Walks are playing in L.A:s hottest venues, guest performing with the whds who of rock, including Nita Strauss (Alice Cooper), Puddle of Mud and John 5 (Rob Zombie, Marilyn Manson).
Following last year's debut EP and tour (they played at Poland's Woodstock Festival to 200,000 people!), the irrepressible five piece are currently in L.A. working with producer Sean Gould (Hollywood Undead).
ROCK SCARS PROJECT
'Rock Scars' project is all about rock stars doing professional photoshoots with young adult cancer survivors empowering them to rock their post-treatment bodies - scars, disabilities and all.
The initiative of Scar Stories', a non-profit charity, we team up with professional photographers, musicians, make-up artists, stylists, and more to give our young models the rock-star treatment, which helps them see their scars in a new light - one that is empowering and beautiful.
The Rock Scars portraits will be professionally designed into a collection of rock posters to be toured and exhibited at project's end.
Bridget O'Shannessy
At just 16 years old, Bridget O'Shannessy is set to be the new sweetheart of country music. Endearing and engaging with a natural talent for crafting tunes that appeal to a wide audience, it is no surprise this young Australian is attracting the attention of industry taste-makers world-wide.
Don't let O'Shannessy's age fool you. Already an award-winning singer-songwriter, Bridget first sang on stage at just nine; has opened for Gotye's 'The Basics'; performed at numerous high profile events, including Tamworth Country Music Festival, Gympie Muster and Urban Country Music Festival; and most recently showcased her original work as a finalist in a Nashville songwriting competition and on the cat walk at Eco Fashion Week in Vancouver.
Following hot on the trail of her debut single launch at Qld's Ekka in August, it's all guns blazing for this young country artist as she plays around the world for London, Shanghai and LA Fashion Weeks to play for eco-designer Jeff Garner.
Meanwhile, video clip, In My Head has mustered over 90,000 views on YouTube and aired numerous times on the Country Music Channel.
CAPOVANNI
A musical Bonnie and Clyde, Caprice Quinn and Druovanni Defoe, collectively known as Capovanni, are taking no prisoners when it comes to making music on their terms, starting with a double, full-length debut release on 11 November.
The dynamic duo have spent the past decade raising their young family together while working behind-the-scenes in their home studio honing their skills in all facets of music production and now, are on a mission to make their mark on the Australian urban music scene.
As truly independent artists, everything this powerhouse production duo has accomplished is self-taught, self-produced and self-funded, a feat Druovanni says has been, "integral to preserving creative purity and control of our music and direction."
Le Femme by Caprice Quinn and The Maestro by Druovanni are available 11 November 2016 on Bandcamp, iTunes, Spotify and Google Play.
Mitchell Creek Rock N Blues Fest
Held over three days and nights every September on a private 100 acre property in Noosa's glorious hinterland, Mitchell Creek festival goers revel in quality live music, small crowds and BYO (bring-your-own alcohol and food).
With a reputation for discovering your next favorite band with your new best friend, the festival features over 150 artists, each hand picked based on their musicianship, raw talent and performance value.
It's an experience we look forward to every year!
Steve Dorrington
Following a successful season at Adelaide Fringe Festival, Steve Dorrington, a tradie-by-day, singer-songwriter-thespian-by-night, brings 'Pubaret' to Brisbane's Spicefire Festival, 18-19 November at the south-side's Pavillion Theatre.
An unexpected, yet perfect combination of pub-rock meets cabaret, Dorrington's show strikes a chord across the board with his funny banter, honest lyrics and damn good tunes making Pubaret a must for tradies, music lovers, thespians and anyone that likes a rocking good time.
With two shows to choose from, Dorrington is "dashing, delightful and definitely a talent to watch," said Meredith Walker of Blue Curtains.
An artist in the truest sense of the word, world's collide when Dorrington arrives using any means at his disposal to express, engage and entertain. Whether it's an acoustic ballad, operatic outburst mid-sentence, tap dance or full-blown cabaret, one thing you can be certain of with Steve Dorrington is that it will be exceptional.
It really isn't surprising then that he's worked with jazz legend, James Morrisson, nor that his newest creative endeavour, 'Pubaret' earned critical acclaim at Adelaide and Melbourne Fringe Festivals.
An exciting and eccentric performer, you can expect jaws to drop when Steve Dorrington entertains.
Intrigued? You should be!
Byron Short & The Sunset Junkies
An electrifying band of rock 'n' roll rebels, Byron Short & The Sunset Junkies have recently released their 5th studio album, Revelations, earning the Brisbane 4-piece high praise.
Following their last critically acclaimed, Golden Guitar nominated album, Revelations is Byron Short's musical memoir, documenting the highs and lows of his life as a rock n' roll musician and is, without a doubt, the band's best body of work yet.
The album also features collaborations with some of the region's most talented up and coming artists, including Francesca De Valence, Ellie Jane and Dana Gehrman.
Having played out a destructive time of his life within the chords of Revelations, Byron's music is a reminder to always keep moving forward.
With a proclivity for epic riffs, strong hooks and deceptively nuanced lyrics, Byron Short & The Sunset Junkies deliver powerful, visceral rock 'n' roll that is a must for Queens Of The Stone Age and Howlin' Wolf fans alike.
"With this taste of 'Revelations' going down smooth with just enough bite, Short and his band are again set to be the talk of the blues-rock scene."
— AAA Backstage
"Opening with thumping eponymous track, 'Revelations', the album sets itself up to be a bold blues-rock extravaganza – and it doesn't disappoint! "
— Music Is My Muse
"A concoction of blues, rock and country that meld together to create a sound both warmly familiar and refreshingly new. Sometimes primal, sometimes tender, always real."
— Moist Promotions
"Wild screams, silence, the whisper of a guitar then bang! A riff that would make the devil weep with joy. Byron's voice, effortlessly powerful, cascades over the music weaving intimate stories of love, sacrifice and addiction."
— Moist Promotions Live Gig Review
SCAR STORIES
Scar Stories Inc. is an organisation that uses creative initiatives to support young cancer survivors aged 18 to 35 years. It brings together photographers, musicians, artists and cancer survivors to reveal what most people keep hidden following cancer treatment - the physical scars that remind them of a grim and painful experience.
Scar Stories reveals the 'pretty' and 'gritty' side of cancer through a range of creative endeavors that raise awareness of this unique cancer population, funds for specialised treatment and empower young adult cancer survivors to rock their post-treatment bodies, scars and all.
After taking a photo of her cancer scar in 2011 and sharing the image online, then 22-year-old Scar Stories founder, Jasmine Gailer, felt better for it! We have since taken more than 40 professional scar portraits (now available for purchase in a coffee-table book), with 11 photographers and exhibited in Queensland and Victoria.
Legends like Hunters & Collectors, Dead Letter Circus, Reece Mastin, Adil Memon, Deena and Phil Barlow & The Wolf have joined Scar Stories to shred sound and light on these issues through photoshoots and benefits concerts.
Adil Memon
Adil Memon is a 20 year old Singer/Songwriter from Brisbane Australia. Originating from the busking strips of Brisbane singing acoustic soul music, Adil's unique style won fans over, collectively reaching near 100,000 fans online worldwide in only 2 years.
With his fan base reaching all corners of the globe, Adil signed a contract with Sydney based record label 'Social Family Records' in 2013, his debut single with the label, 'OFFICIAL' reaching number 4 on the MTV MOST WANTED song chart and his music video reaching over 250,000 views. Fusing his soulful style with electronic sounds, Adil's musical direction morphed in 2014, working with DJ's and producers creating a unique sound that won over a completely contrasting audience, with his singles 'In the night' and 'Same Way'. With great hopes in the industry, already collaborating with renowned industry names such as Newton Faulkner, Adil is continuing to travel the country singing his originals, covers and unique renditions of songs expressing the artist that is Adil Memon.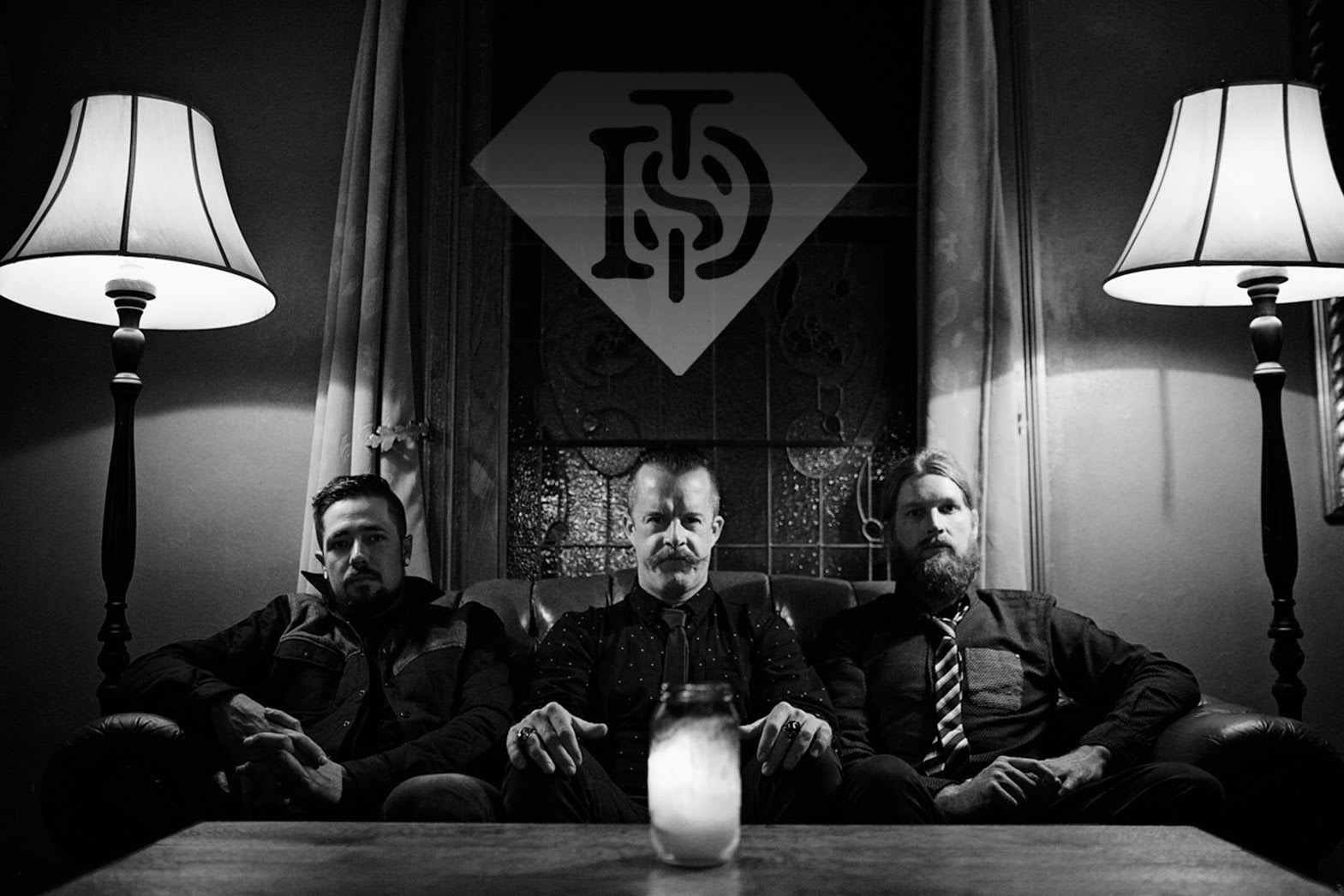 Transvaal Diamond Syndicate
Transvaal Diamond Syndicate (TDS) are the manufacturers of some of Australia's finest foot-stompin' swamp and dirty Blues Rock.

"Great guitar riffs with cool and clear lyrics. Bound to get the speakers rattling." Sydney Daily Telegraph

Since then, the TDS have only gone from strength to strength, gathering fans nationally from constant touring, performing and strong social engagement.

In their 5 solid years near the top of the national Blues Rock touring stable they've managed to put over 200,000kms on the tour van, have dropped 4 releases, had 4 tracks featured on Triple J Radio and been amongst the most requested artists on Australian Community Radio (National Top 40 in 2012 - AMRAP).

The band, renowned for their on-stage impact, have played most of the country's Blues and Roots festivals with appearances at Byron BluesFest, Great Southern BluesFest, Blues on Broadbeach, Australian Festival of Blues, QLD Festival of Blues, Sydney Blues and Roots, Queenscliff Music Festival and many more.

A swag of awards and critical acclaim has come the band's way with success in the Independent Music Awards (Blues Song Category Winner), MusicOz Awards Top 5 Finalist, QMusic Highly Commended, QLD Blues Award for Song of the Year, 4ZzZ #1 spot in their Hot 100 competition and International Song Competition Finalist. Add to this 4 and 5 star album reviews from The Music, Rave Magazine, The Courier Mail, Sydney Morning Herald and Zoo Magazine (not to mention others) and you can see that this is a band worthy of recognition for the positive impact they've had on bringing Australian Blues Rock to the fray.
The Royales
Brisbane four (4) piece Indie Rock band, The Royales, formed in 2009 when brothers Daniel (Drums) and Steve "Devin" (Guitar) O'Connell wanted to add to the Brisbane live music scene. With the help of Gold Coast native Jacob Davis (Vocals and Synth) The Royales have toured locally and abroad. Their debut self titled EP, produced with Daniel Spriovski, emerged in 2012 with great success and touring soon followed.

Brisbane, Gold Coast and Sunshine Coast touring successionled them to their first international tour. The 3 weeks of back to back international shows in July 2013 strengthened their sound and solidified their live show performance.

Bass Player Tom Passaris joining in December 2013 has brought The Royales to successfully placing in The Big Day Out Head Space 2013 competition and will be playing live in 2014 Gold Coast Big Day Out.

With influences from The Killers, Cold Play, U2, Panic! at the Disco and The Strokes, the eclectic sound The Royales bring has grabbed the attention of the Indie Rock connoisseur and Pop fans alike. With air play from local and international radio stations including; Triple J and 4ZZZ.
THE POWER-UP SERIES
Leading Gold Coast street press, Blank GC, and Australian music blog, AAA Backstage bring together South East Queensland media and marketing experts, Samantha Morris & Kylie Cobb, to offer The Power-UP Series of workshops.
Following sold out workshops on the Gold Coast, The Power-Up Series hit Brisbane's music and art scene with its unique brand of power-packed content covering social media, fan engagement, press/ media campaigns and effective branding.
The series ranges from a punchy, 2.5 hr boot-camp designed to politely kick your butt into the world of media and marketing to a full day, in-depth DIY publicity workshop.

These inspirational, practical workshops are designed to unmask the mysteries of media and marketing to help creative folk, like MUSICIANS, PHOTOGRAPHERS & ARTISTS, build a strong industry profile to earn you more fans, more income and greater opportunities to do what creatives do best - CREATE.
Show Us Ya Cups Documentary
Show Us Ya Cups is a documentary series set to tickle our sustainability funny bones featuring an initiative aimed at changing our morning coffee routines for the better - "Show Us Ya Cups and Get A Coffee for Two Bucks".
The cameras started rolling in October in a social experiment to capture patrons who present their own, or purchase a 'keep cup' at participating coffee shops to save up to three bucks on their coffee, and more importantly save the environment from the ever-growing piles of harmful, disposable coffee cups hitting landfill every day.
The series follows the prickly, yet well-intentioned and humorous efforts of sustainability conscious 'Uncle Bruce', who has taken offence to our highly disposable coffee-cup culture.
Creator and filmmaker, Andrew Scott is for the first time sharing his personal experiences with mental health issues through Uncle Bruce's cheeky, larrikin humour to inspire real, behavioural change.
The documentary will be premiered on the Gold Coast in November!
Göatzilla
Göatzilla! Australia's only Atomic Mutant Göatpunk outfit is loud, heavy and smells nasty like a goat. Hailing from Brisbane, except for the bit that is on the Gold Coast, Göatzilla! features two guitars, bass & drums pumping out original music heavily influenced from the golden age of pub and garage rock of the seventies and eighties – bands like The Lime Spiders, Radio Birdman, The Ramones, The Dead Kennedys, Motorhead, and of course AC/DC.
https://www.facebook.com/GoatzillaOZ
NEVER ENDING 80s
Following a string of sold-out shows across New South Wales, Australia's authentic tribute experience, Never Ending 80s made their Queensland debut with three dates for the Party Like It's 1989 Tour in 2017.
In their first year alone, Never Ending 80s played over 45 hit-driven, energy-fuelled shows to sold out crowds which they followed up with their Hot In The City Tour earlier this year. Now the Party Like It's 1989 Tour is set to bring generations together again as those who grew up in the 80s introduce their younger counterparts to its magic for the first time.In their first year alone, Never Ending 80s played over 45 hit-driven, energy-fuelled shows to sold out crowds which they followed up with their Hot In The City Tour earlier this year. Now the Party Like It's 1989 Tour is set to bring generations together again as those who grew up in the 80s introduce their younger counterparts to its magic for the first time.
MORE TO BE ANNOUNCED SOON!