by Kylie Cobb, published also in Issue #18 of MouthZoff Magazine
In a musical landscape largely governed by the beat of the Triple J drums, how does a genre like stoner rock and blues not only survive, but thrive? Kylie Cobb talks with musician, artist manager, radio host and Mojo Burning Festival founder, Christian Tryhorn.
Committed to beating the heavy blues rock drum, Sunshine Coast muso Christian Tryhorn is no stranger to the struggle of the 'slow burn' road to musical success that comes with playing alternative genres.
Over the last five years Tryhorn has toured extensively with his own band, established Beats Cartel, a management, booking and publicity agency and most recently, launched "Beats Radio" a bi-weekly "Nu-Blues" digital radio program hosted by The AU Review. All in a bid to not only make a living from music, but bigger than that; to foster a national community around rock, roots, stoner and blues.
The embodiment of Christian's mission is the Mojo Burning Festival, held in March at Brisbane's New Globe Theatre. In its second year, the festival boasts 27 bands on three stages, over two days. "All killer no filler" was the festival's motto and from what I saw, Beats Cartel delivered on their promise. This is the second event put on by this crew that I've attended and both times I have been surprised and delighted to discover a new band in a genre I didn't know I liked! My exciting find this time was Brisbane band, The Blackwater Fever. I was blown away by these guys. As a bass enthusiast, Jed Walters was thoroughly engaging; commanding the stage from the outset. The music took me on a perfect journey through this genre; just when I felt it was getting too heavy they'd pull it back with melody and groove. I think that's what I like about this music scene the most: I'll never be bored with the same sound song after song.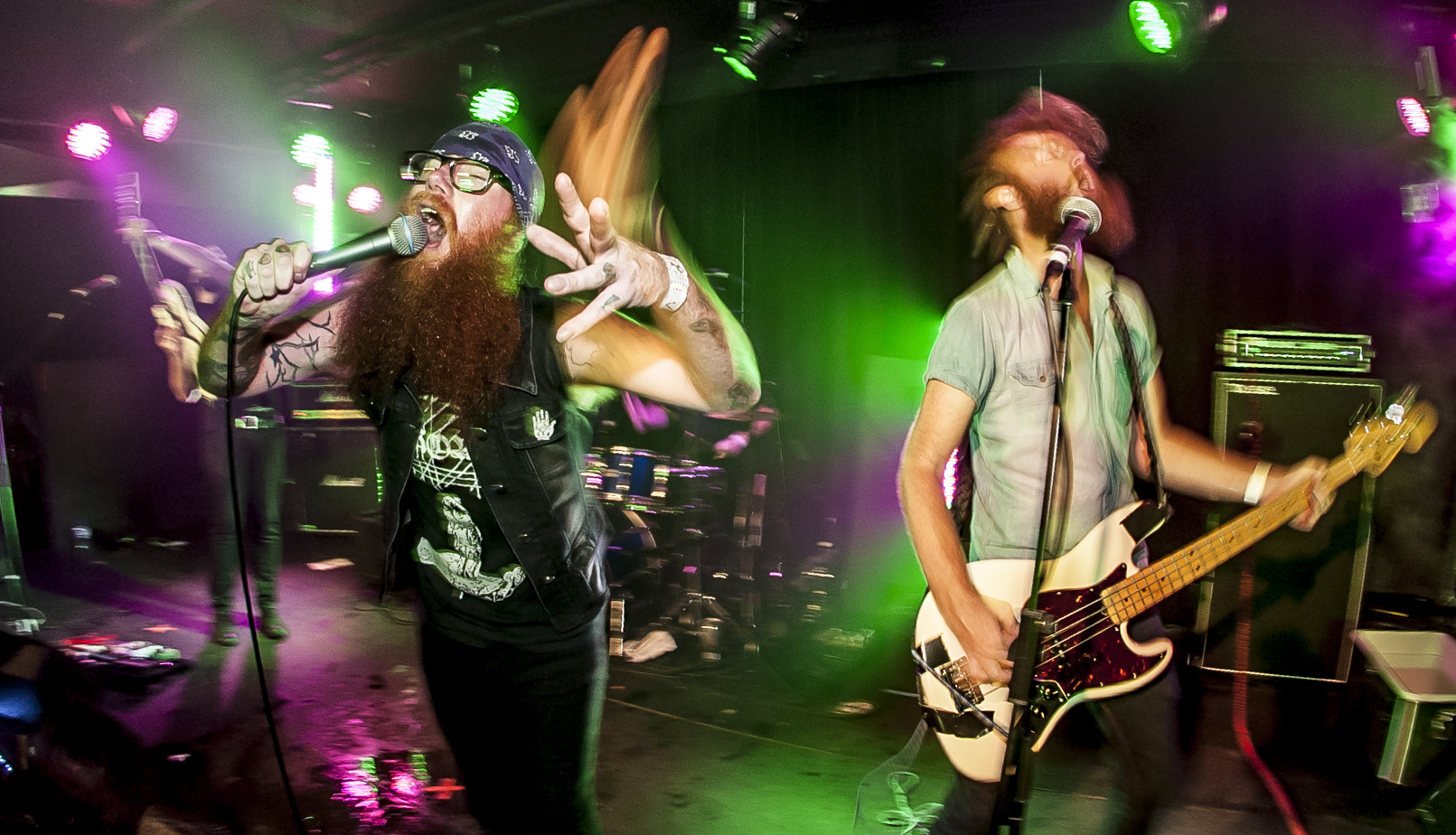 My concern with events like these is epitomised in this statement from the Mojo Burning website: "We're not in this for the money. We're not in this for the fame. We're in this to promote the music we like and bring a bunch of rad bands and fans together to experience something 'outside the box' and awesome."
That is a whole lot of passion and altruism right there. I love it! However, it also highlights an issue I see with the current lay of the musical land. Profit seems to be a dirty word.
Profit is not a dirty word people! Profit pays bills. Profit puts food on the table. Profit ensures that talent stays in the industry.
This isn't limited to musicians I'll add. Publications, blogs, bookers, venues and graphic designers should all be making money if their work is good. Because let's face it, those of us in the grass-roots/ alternative music biz understand what music offers society at large and we passionately strive to keep it alive. But we need to make sure the slow burn to success doesn't result in burn off!
Use the example of this boutique festival: nine months of preparation and promotion, official support by seven media outlets, and 27 seriously talented bands from around Australia playing for cheap. Even with respectable ticket sales of 400 at $35/40 a pop, you don't need to be a mathematical genius to work out that neither promoter, band, nor possibly venue, made a decent profit from this gig. Most importantly, they should have! The interest from punters is clearly there, the price is right, the event is simply costing too much to run at this stage in its life cycle. If more cash sponsorship or government grants and funding can't be obtained, the obvious answer to me is to reduce the number of bands until the event gains enough momentum to be self-sustainable.
Christian Tryhorn is among thousands of Australian musos on the road to success. I have faith that his and others' dedication and hard work will result in recognition for their talent. Starting as a 'struggling musician' is surely a rite of passage of sorts, but with a music industry so focused on mainstream and 'indie' genres the struggle is amplified for anyone beating a 'different' drum. We're all seeking the answer to a widely pondered question: how do we make grass-roots and alternative music a financially viable venture?
Paramount is getting the mathematical equation right. But another biggie is that agencies, businesses, bands and media need to keep upping the ante, collaborating, avidly supporting and creating financially viable, out-of-the-box music experiences to get the punters, like me, out-of-their-musical-boxes to discover the full kit of drums.